In light of the COVID-19 outbreak and the uncertainty and disruption it has caused, I wanted to send a message of support to our customers and suppliers to reassure you all that Vistech is still very much open for business. Naturally, we will continuously monitor the situation and act accordingly, making sure all possible measures are taken to support the health and well-being of our staff, customers and suppliers.
We take our responsibility for our employees and customer's health and safety seriously and are passionate about protecting our and our customer's businesses. We want to reassure you that we will support your business as best we can during the period of uncertainty.
Vistech are closely following the latest government advice, and at present and will continue to provide our full range of services. We have taken the following steps to protect and support our staff and customers:
All office based staff are working remotely with no impact to business as usual operations.
Reinforcing government issued guidelines on good hygiene practices.
Eliminating unnecessary travel by staff members.
Replacing our face-to-face meetings with Microsoft Teams online calls and other remote communication technologies.
Site calls to be treated on criticality and only agreed visits with full risk assessments will be undertaken.
All office and site-based staff to be kept informed on ongoing WHO updates to the situation.
We understand the impact of this virus is likely to have significant influence on a broad spectrum of industries, therefore we are in regular contact with all our supply chain partners regarding product supply, and we are confident that we are in a strong position in terms of business continuity.
As the virus progresses, we will maintain our service capabilities as best as we can and can still attend site if required. Remote technical support is readily available should a site visit be deemed impossible.
We would like to extend our thanks to you for your continued support during this difficult time. If there is anything we can do to further support your business, please give us a call.
Kindest Regards,
Richard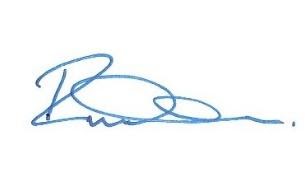 Director
Vistech Cooling Systems Ltd.