How Air Intake Screens Reduce Energy Consumption and Improve System Hygiene and Maintenance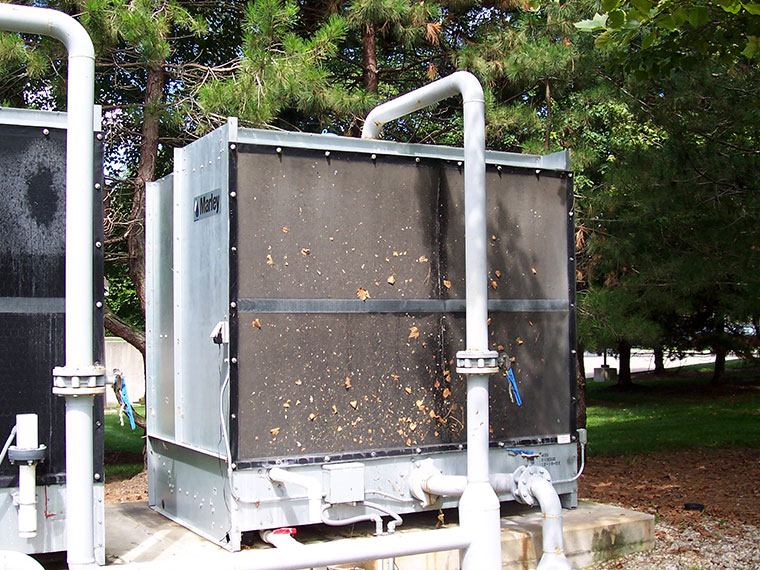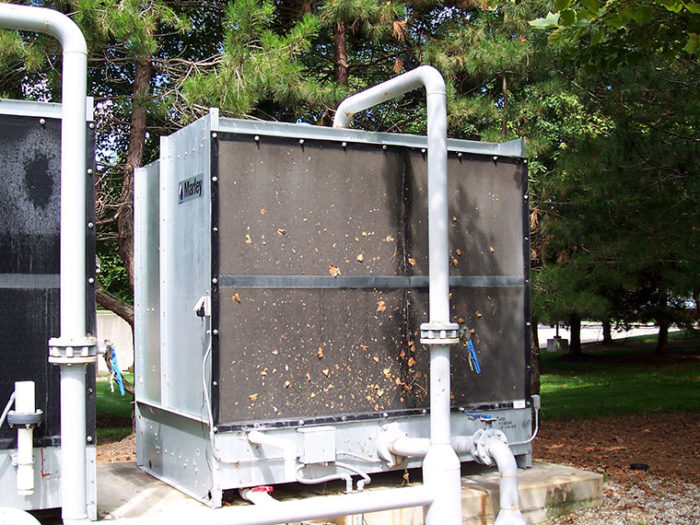 Every piece of equipment that draws air will draw in debris and that could have a damaging and long-term effect on operational efficiency. Installing air intake screens could be a very simple fix to avoid costly repairs and replacement of critical equipment.
1. They'll filter any airborne debris… and they're clever…
Air Intake Filter Screens, also known as Air Inlet Screens / Filters provides air filtration anywhere that there is air movement. Typically they are manufactured using a engineered mesh of polyester and polypropylene. Polyester is negatively charged and polypropylene is positively charged which means that any air movement excites the mesh to create an electrostatic charge. This static charge, by definition, does not flow like current, and therefore cannot be discharged into a filter frame or the environment. However, it does attract the debris which is held in place until removed by vacuum, brush or washing.
2. Use them anywhere there is air flow… Where can I use them?
Air Intake Screens can be applied to numerous types of equipment and they can be custom designed to fit any shape or size of opening. Typical applications include Dry air coolers, air cooled chillers, air handling units, condensers, cooling towers and intake louvres. They can be designed to fit any type of opening including circular fans and vents, triangles etc.
3. Why would you use them?
To remove airborne material from equipment and production processes. Seeds, Pollen, Leaves, Insects, Cement, Flour, Copier Ink and other fine particulate. Using an Air Intake Screen tackles the problem of particulate in your system at source as opposed to having to invest in an expensive filtration solution to remove airborne debris. Removing debris before it gets into the cooling water system will also reduce your cooling tower water treatment chemical requirements.
4. Reasons that benefit you and save you money… How will you benefit? 
Improved Performance – Where coils, louvers and fans are unprotected they are vulnerable to draw in airborne debris impacting the performance of the equipment. Debris in the form of leaves, pollen or airborne dust can reduce the efficiency and increase the pressure loss and increase fan speeds therefore increase the energy cost. The equipment is having to work harder to achieve the same result. Adding an air intake screen will effect compressor discharge pressure by less than 1% – however will reduce contamination of equipment and typically will see energy savings in excess of 30%.
Reduced Maintenance Cost – Cleaning fouled coils and cooling tower packing is extremely labour intensive. Mechanical cleaning methods can easily damage delicate coil fins resulting in costly replacement of parts. Where fouling of coils and packing is extremely severe the only option may be complete replacement. Installing air intake screens reduces the cost of maintenance by providing a filter that is easy to clean and provides protection to expensive assets. As the screens can be cleaned in situ this minimises or removes any downtime for more intrusive maintenance.
Improved Hygiene – Clogged coils or heat transfer pack is an ideal breeding ground for bacteriological growth. An air intake screen provides a filter that captures air airborne particulate before it gets into the system. If the equipment already has disposable filters installed such as AHU's, by installing air intake screens it is possible to extend the life of the disposable filters by 75% as filters in this type of equipment are replaced once the pressure differential reaches a certain level. The dirtier the filter, the higher the pressure differential and the sooner you need to change the filters.
Extend Equipment Life – Fouled equipment has to work harder and puts pressure on any motors and fans not to mention the rapid deterioration of coils, fins and packing. By installing air intake screens to equipment you can prolong the useful working life of it therefore improving the return on investment by sweating the asset.
5. Are they simple to clean and maintain… How do I clean them? 
Depending on the type of screen installed many of them can be cleaned without removal by using a hose, vacuum or brush. Rain water will also wash debris away if the equipment is not drawing air. Some three dimensional mesh screens may need removal and then can be pressure washed or may require blowing from the back.
6. A fixing option to suit your application / equipment
Air Intake screens can be fitted to any mechanical equipment and there are a number of considerations when looking at the fixing options.
Can I fix screws to the equipment?
Does the screen need to be removed for cleaning?
Can I use magnets to attach the screen to the equipment?
Do I need to protect the edges of the screen using a steel or aluminium frame?
Fixing Options include
Grommet – is a stainless steel or brass two part washer that is press fitted into the vinyl border of the air intake screen to create a suitable location for the nylon fixings or bolts to fit through. It can be used with studs, bolts and self-tappers etc. The most common type of fixing and requires that nylon fittings are secured to the framework at 300mm centres.
Velcro – Perfect for when screws cannot (or you do not want screws) to be used. Typically the self-adhesive strip will be fixed to the outer steel framework of the plant and then the air intake screen can be easily secured. Ideal for a quick installation without tools. Ideal where the screendoes not need removal for cleaning and so the Velcro style is perfect when you do not want to drill holes. Great for condenser splits, small grilles etc.
Magnet – The magnetic strip can be sewn into a vinyl border or riveted to a framework to create an easy to install air intake screen. Used internally up to a maximum size of 0.65m2 They require a steel "key" more than 12mm wide to enable a secure fix. Easy to fit (saving labour) and available with rigid frame in galvanised or stainless steel and aluminium.
Vinyl with Magnet – This creates a relatively flexible magnetic frame and allows the air intake screen to be easily removed.
Galvanised, stainless steel or aluminium frames – provides edge protection and can incorporate magnetic or standard fixings.
PROTECT YOUR EQUIPMENT NOW
If you're considering providing additional protection to your mechanical equipment – saving energy and reducing your operational costs then please get in touch to discuss your specific requirements. You can contact me directly at richard.crunden@vistechcooling.co.uk or call one of our technical sales team on 01403 892 622. If you quote AIS2018 with your enquiry we will provide a 5% discount off any Air Intake Screen purchase you make through us.