Vistech Dry Air Coolers are used for Energy Saving Free Cooling
The Dry Air Cooler is arranged in series with the refrigeration water chiller, As the return water is pre cooled by the Dry Air Cooler the load on chiller and power consumption is reduced. Energy savings are immediate when the ambient is 1° C below the return water temperature to the chiller and increase as the ambient reduces to a point where 100 % FREE COOLING is achieved by the Dry Air Cooler.
Fast pay back – year round energy saving.
Package Specification:
The free cooling package is designed to reduce the installation time on site by providing integrated controls and diverting valve for Energy Saving Free Cooling applications when used with Inverter Fan Speed Control.
The package comprises of:
3 Way Diverting Valve with 24 V Actuator
Balancing Valve
Carel IR33 Differential Ambient / Water Inlet Temperature Controller to control Diverting Valve
Free Cooling active lamp
Volt Free – Free Cooling Active indication
Volt Free – Inverter Trip indication
Volt Free – Fan Fault indication
All fitted and wired to the Dry Air Cooler
Full Free Cooling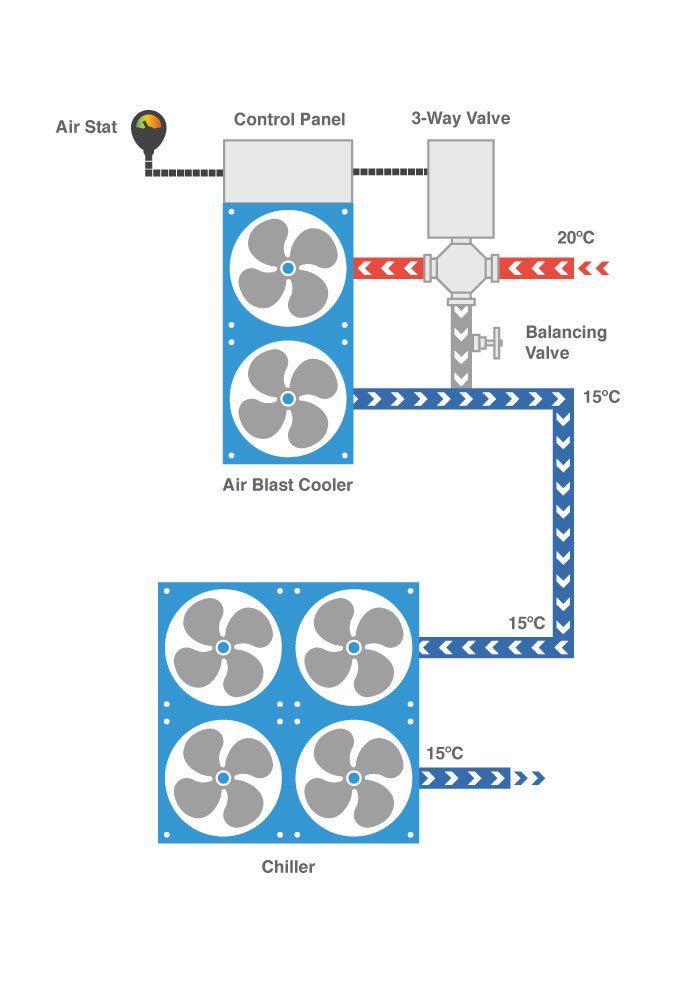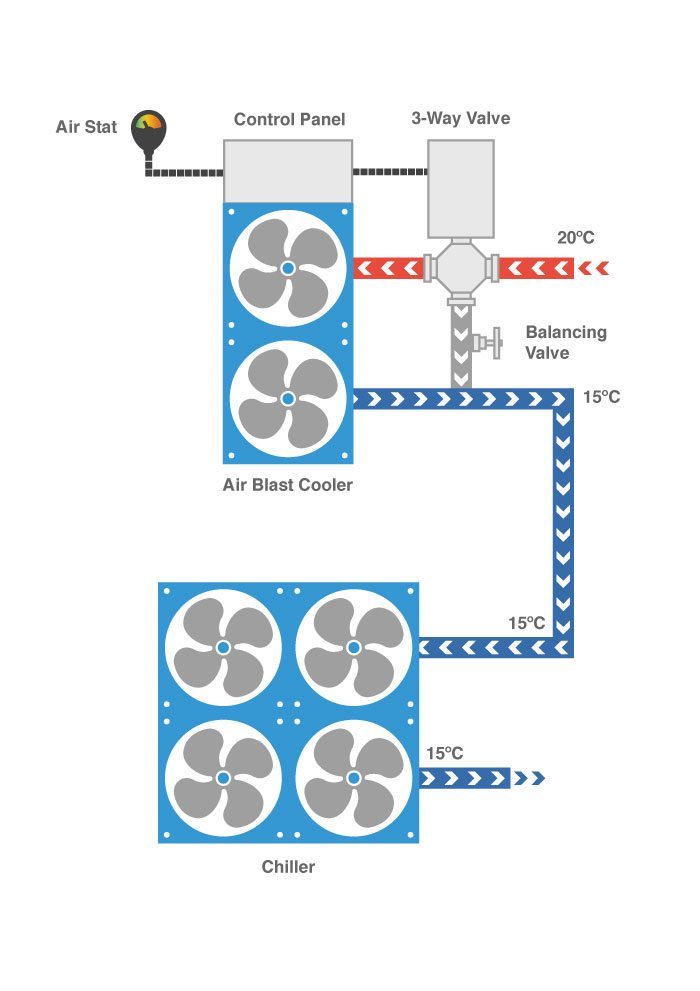 Partial Free Cooling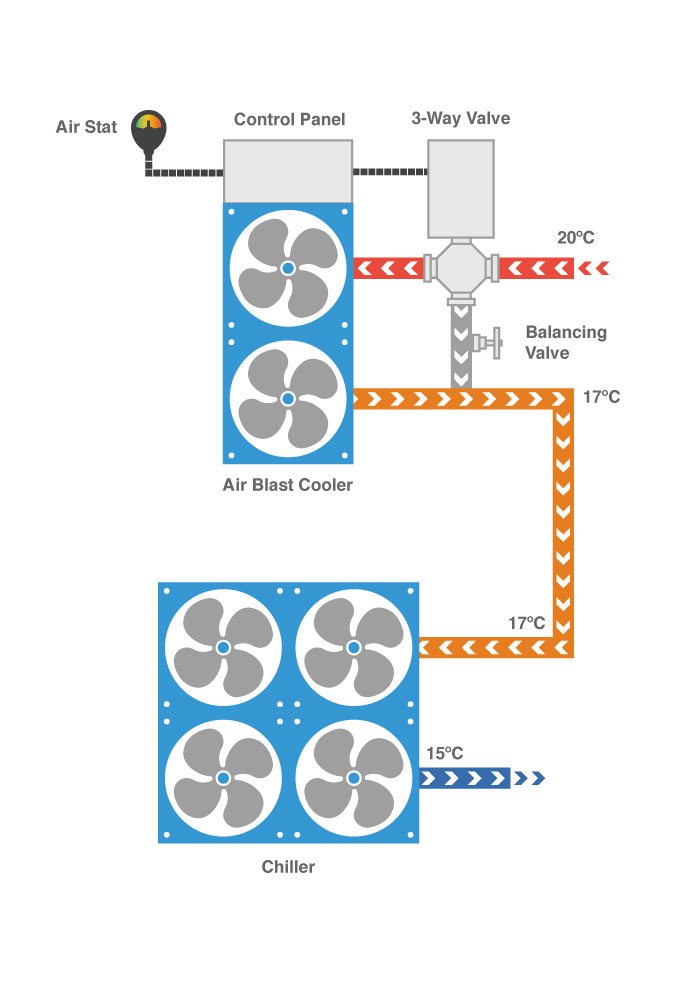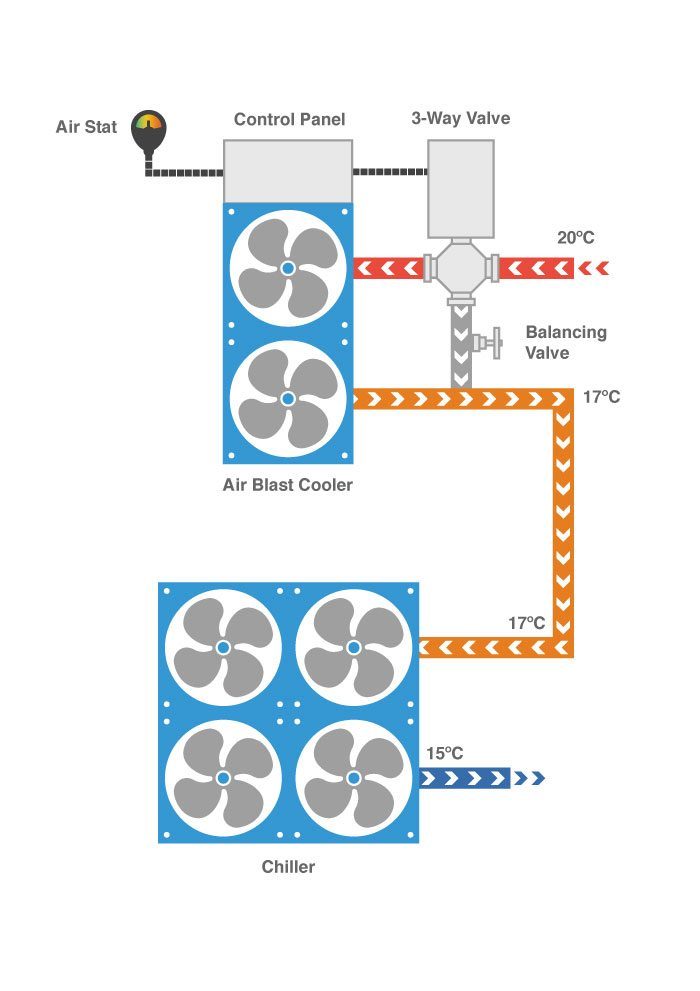 No Free Cooling