Access Systems – The often forgotten, critical requirement for safe access to your plant and machinery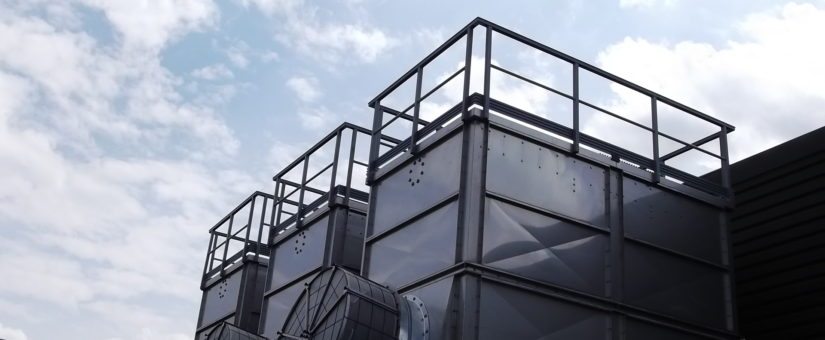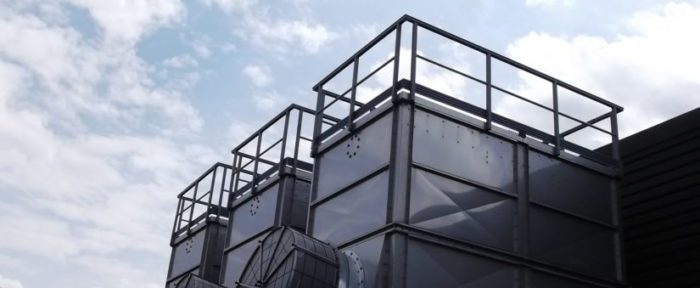 Being able to safely access plant, machinery and generally difficult to reach areas of your building or manufacturing site is vital for maintenance and cleaning purposes. Historically, when constructing new buildings and manufacturing sites, more often than not, little consideration was given to providing safe, convenient access to plant and equipment for maintenance purposes. As regulations have increased, not only in terms of access but also in terms of demonstrating proof of maintenance and cleanliness of equipment, the need for safe, permanent or semi-permanent (removable) access solutions have become more prevalent.
In this article we look at the reasons why safe access is important, when and where it can be retro-fitted into your existing site and what solutions are available. We focus in on the increasing trend of using Glass Reinforced Plastic (GRP) as a viable alternative to traditional galvanised steel in access system structures and draw on its benefits, many of which have been covered previously in my article on GRP Lining.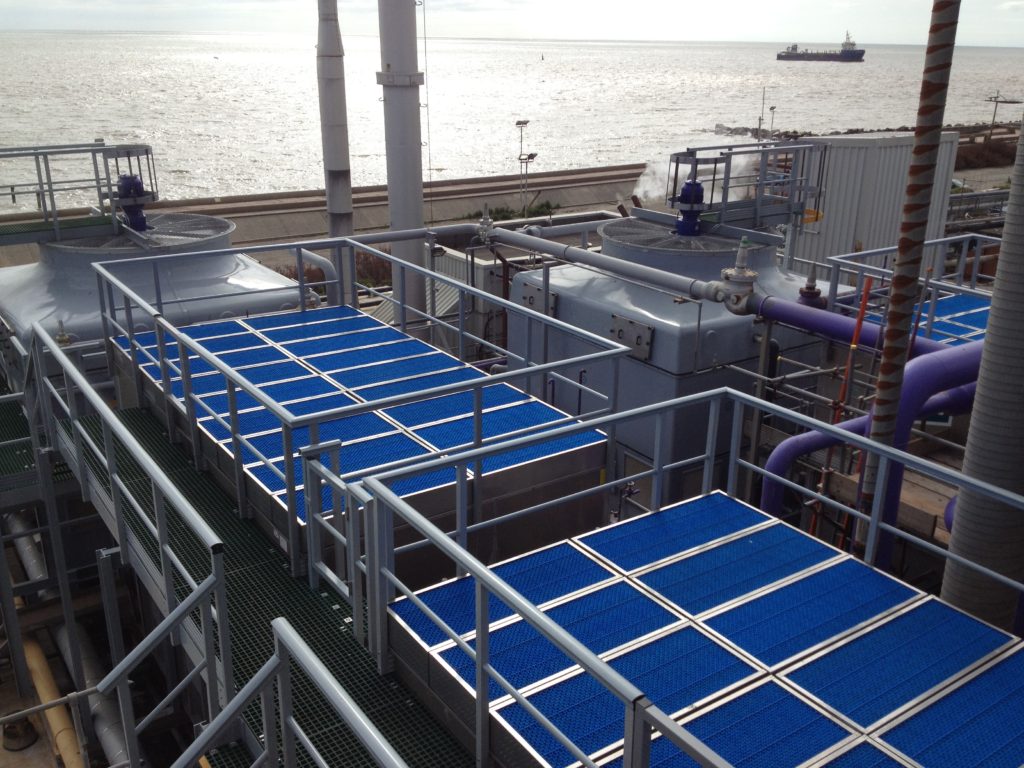 LEGISLATION
Today, when new buildings are constructed, under CDM regulations, consideration needs to be given at the design phase to the maintenance and/or cleaning of the structure. This recent (2015) legislation has helped to ensure that all aspects of the building and associated plant and equipment should be accessible for maintenance and cleaning. However, historically this was not the case therefore older buildings and manufacturing plants are often lacking in suitable access solutions.
When we mention safe access, more often than not we are raising the subject of working at height. This is defined under the Working At Height Regulation 2005 as
"…any place where, if precautions were not taken, a person could fall a distance liable to cause personal injury. You are working at height if you:
work above ground/floor level
could fall from an edge, through an opening or fragile surface or
could fall from ground level into an opening in a floor or a hole in the ground
Work at height does not include a slip or a trip on the level, as a fall from height has to involve a fall from one level to a lower level, nor does it include walking up and down a permanent staircase in a building."
Therefore, on older buildings and sites, in order to comply with the current legislation, either temporary access, including scaffolding and ladders are used where maintenance or cleaning is required, or alternatively, permanent or semi-permanent (removable) access systems can be installed. Where there is a maintenance schedule in place for equipment or frequent access is required, then more often than not it makes good financial and practical sense to invest in a permanent solution.
In areas where access needs to be temporary, for example, around roof top cooling equipment in a sensitive planning area such as central London, then client owned, removable structures could be more cost effective than repeatedly hiring scaffolding over the longer term.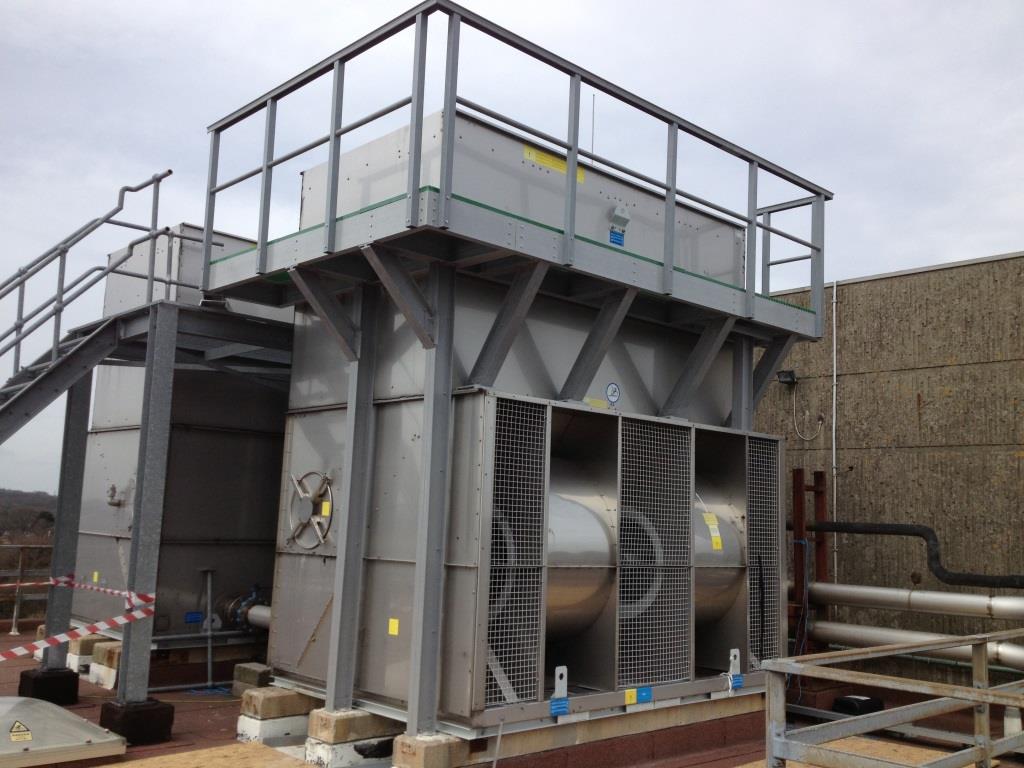 Why Safe Access Is Important
There are clear legal obligations on the employer that employees should be able to safely access plant and machinery for maintenance and cleaning purposes. Areas where access is unsafe or not present end up either being neglected or worse, result in people taking unnecessary risks. The installation of a permanent access solution, for example to inspection hatches on equipment, or installing walkways across plant rooms and roofs, allows for a safer working environment.
On a practical level, if permanent access is installed then it minimises planning to arrange temporary access and unnecessary downtime whilst waiting on access to fix out of action plant. Any effort to reduce unplanned outages should be sought to reduce the impact on production and business losses. It is in these high pressure situations where unfortunately risks are taken albeit with the best intentions to get back to business as usual.
In certain circumstances, legislation dictates the level and frequency of inspection of equipment. For example, under the Health and Safety Guidance (HSG) 274 Part 1 cooling towers and evaporative condensers should be inspected as often as every 3 months if operating in a dirty environment. In this scenario, considerations for access should be given both externally around the tower so that internal parts can be removed safely for cleaning but also internally when working at height. There are a number of permanent solutions that will provide this level of access which I discuss further in the article.
In summary, providing safe access to plant and machinery ensures that risks are not taken, downtime is minimised and business level costs are reduced.
Where can I retro-fit permanent access?
There are some situations where a step-ladder is the most practical solution for inspection. Typically where access is required at low level and infrequently. Contrary to many myths, step ladders can be used as an access solution. On larger cleaning or maintenance programmes, temporary scaffolding may be used around plant and equipment. Although this can be relatively low cost as a one off install, if the requirement for access is regular then it can prove more expensive than a permanent solution in the long term and become laborious in terms of pre-planning and erection.
Permanent access solutions can be designed and installed to suit any location where access is required so may be the viable alternative.
When assessing the site access requirements, consideration should be given to:
Type of work to be performed using access – inspection, maintenance, cleaning etc.
Legislation
Local environment – susceptible to corrosion, chemical exposure, extremes of temperature
Frequency of access requirements
Site regulations – i.e. certain sites have restrictions on ladders
Local Planning restrictions
Fixing method – Substrate material, provision for removal
Typical installations include:
Roof Walkways
Access Platforms, gratings, chequer plate
Access Doors
Cooling Tower Access
Railway Access
Handrails
Safety Gates
Anti-slip Access
What Solutions are available? 
Platforms, Ladders, Handrails, Walkways….These are typically either constructed in galvanised steel or GRP. Galvanised steel is the more traditional method however GRP is being seen as a viable alternative and a material that we are being asked to install more and more as part of our access installations.
A note on GRP…
GRP has all the strength qualities of steel but has a far greater strength to weight ratio in that it is extremely light weight. This is of significant benefit where there are weight restrictions, i.e. fragile roofs. Being lightweight, it is also easy to handle and can often be sectionalised and taken up by hand within the building as opposed to steel structures that are typically craned in either pre-welded or welded on site adding further cost and planning to the project.
Assembly is far simpler with GRP and modifications can be made on site as opposed to delays in return or additional welding requirements of steel.
GRP is fire resistant (BS476-class 1), chemical resistant and ideal for use in chemical plants, waste water treatment, food and beverage, manufacturing and oil and gas locations. It is thermally stable so won't burn or freeze hands in extremes of temperatures. It is also a good solution in electrically sensitive areas such as laboratories, as it is by design, non conductive however it can be made to be conductive where required, for example, roof top access to safely discharge any static electricity should the structure suffer a lightening strike.
GRP is corrosion resistant unlike steel and therefore wont rot or rust. All in all, it's a very strong contender for access solutions today and is likely to become to material of choice in the future.
Specialist Cooling Tower Access
With our heritage in cooling tower design and installation and maintenance it seemed appropriate to add a little more detail around specific solutions for cooling towers and evaporative condensers.
We have an excellent understanding of the access requirements for cooling towers and evaporative condensers. Externally, consideration needs to be given to accessing the heat transfer packing for removal (open circuit towers). It is possible to install or increase the size of existing pack access doors. Installing a platform at this level allows operatives to safely remove and store the packing for cleaning.
On forced draft, counter flow cooling towers, access should also be provided at the top of the cooling tower to safely remove drift eliminators for cleaning and access to the distribution layer. This should include a perimeter handrail.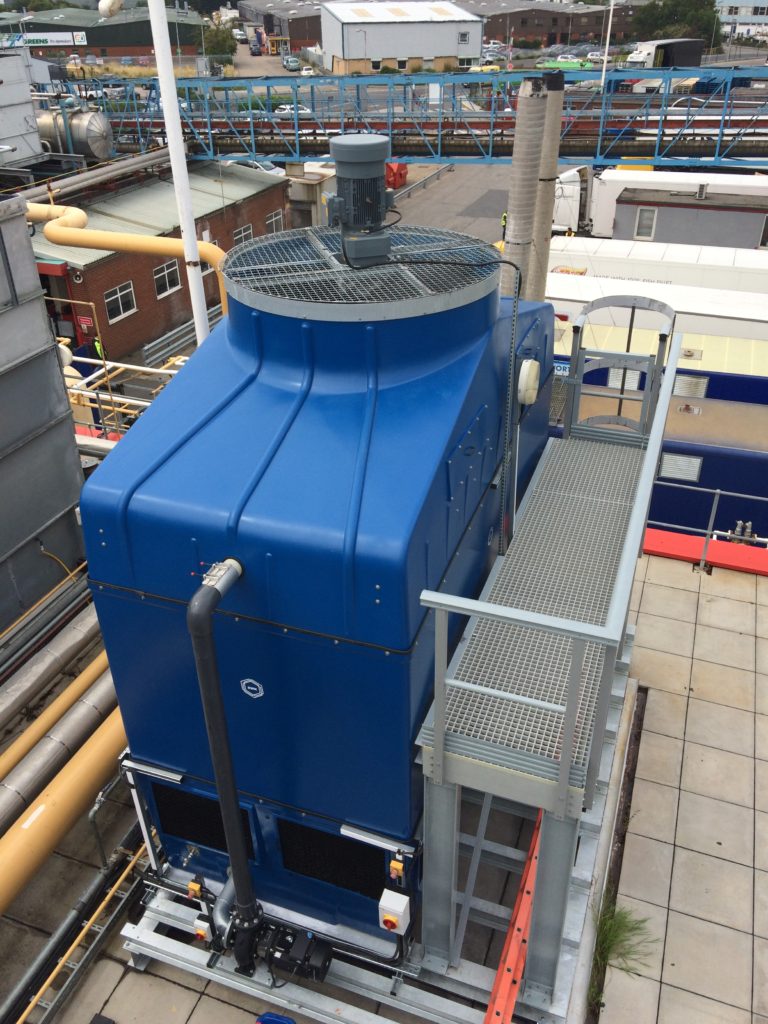 Access to the fan and fan motor should also be provided to allow for regular maintenance and inspection.
Internally a permanent safe clean floor should be installed under the packing. This is typically in the form of an open mesh GRP grate. This has two benefits. Its primary benefit allows the operative to work at height under the Working at Height Regulation without the need to install a temporary platform and secondly provides a structure that distributes the weight of the packing – increasing its useful working life.
Conclusion
By providing safe access for inspection, maintenance and cleaning of plant, machinery and general areas of your site, you will be reducing downtime, minimising risk and be working in accordance with current legislation.
As we've discussed, permanent access solutions can reduce the operating costs of your business through a reduction in planning and coordination of subcontractors to install temporary scaffolding. In addition, safe access encourages regular inspection and maintenance as access to critical equipment is far simpler and not put off.
Permanent or removable, client owned, access solutions can be easy to install through using lightweight GRP material as opposed to more traditional galvanised steel structures.
If you'd like help in the design or installation of your access requirements, please send me an email at richard.crunden@vistechcooling.co.uk or give one of our technical engineering team a call on 01403 892 622.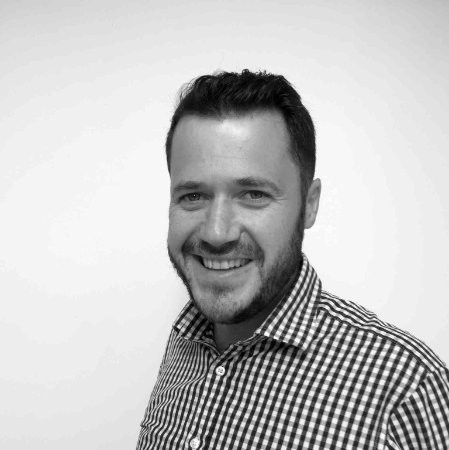 Richard is the CEO of Vistech Cooling. With over a decade of experience, Richard knows a thing or two about Cooling Towers. He's constantly innovating and looking for new ways to not only reshape the industry, but create the most efficient and streamlined process for his clients.